Paint Protection Film
Protect your car on the road

Car paint protection film is a process of applying a protective layer to the exterior of your vehicle. This film is made from polyvinyl butyral (PVB) and protects the vehicle from scratches and other types of damage caused by stones, bugs, tree sap, and other road debris.
The application of the film is made by a professional detail shop or car wash company. By stripping off the old paint and exposing the bare metal, a primer is applied to provide a durable foundation for the coatings to be applied on top of it. Check out our latest works today!
Car Paint Protection Film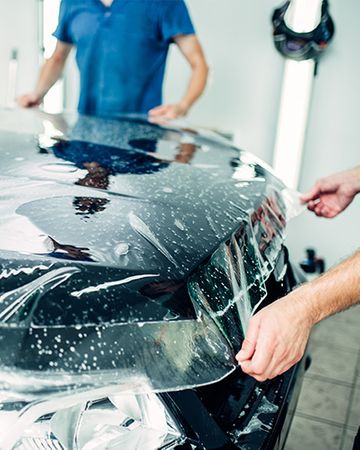 Self-healing:
Scratches on your car or bike can be repaired by using heat from a vehicle's engine or the sun's UV rays.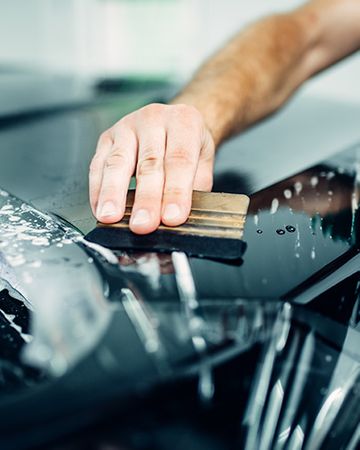 Long Lasting:
Automotive finishes stay pristine for a longer period of time thanks to a protective film that shields against the majority of damage caused by rocks, salt, insects, and other road debris.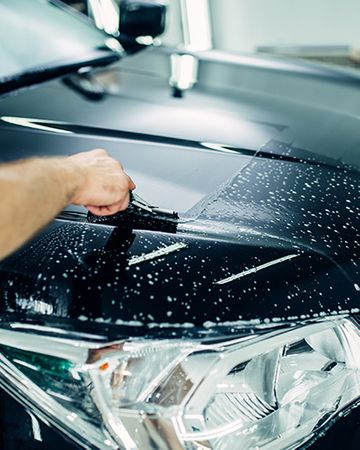 Stain Resistance:
Our signature top coat is a product that helps add stain resistance and longer durability. It limits water and dirt accumulation on the film's surface.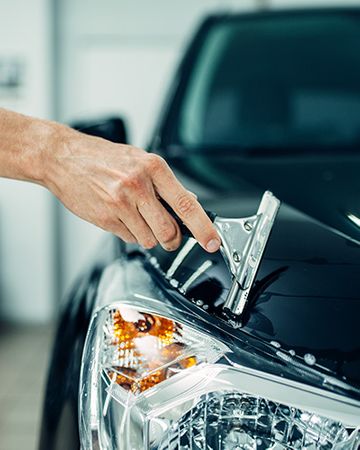 Looks to Last:
Between our options of matte and high gloss, only outstanding optical looks will be the result of applying our paint protection film to your vehicle.
What is a Paint Protection Film Application?
Paint protection film comes in a variety of optically clear high-gloss or matte finishes. The top-performing film is applied to the surface of your vehicle to create a barrier against water, insects, road debris, and other substances. With either finish, self-healing film and our signature IVS technology are but a few of the benefits you'll find with your paint protection film.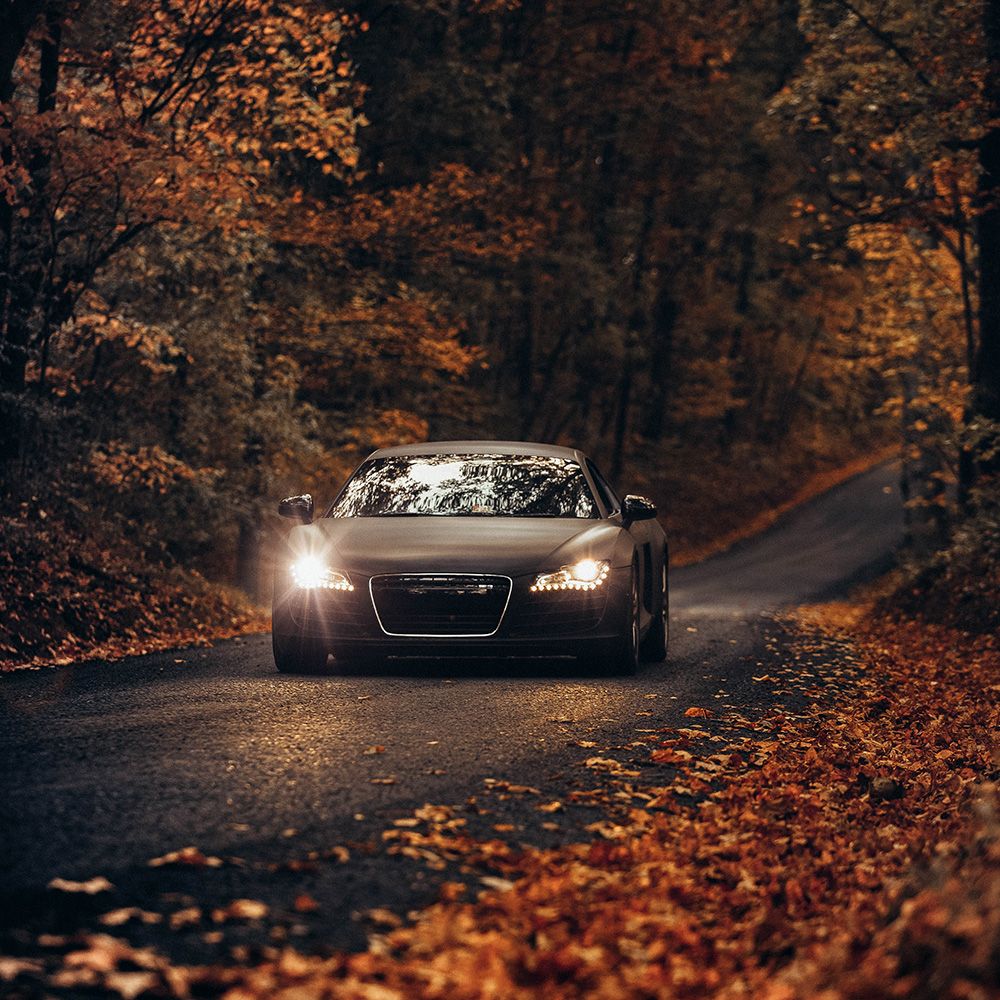 Drive Where You Want To Drive
One of our main priorities is making clients feel like their time is valued. But, we also have the right tools and services to quickly provide a high-quality finish for your vehicle (or other transportation). Every client wants their car back on the road as soon as possible, so if you bring it in for a new ceramic coating, we'll make that happen. We always prioritize each client's individual needs and vision, including properly applying the necessary protection and complimentary design to your current vehicle that deserves proper protection.
We offer a complimentary shuttle service to pick up your vehicle! And, you'll never have trouble getting your car back since we do it for you. Counting on a dependable car is important, but so is taking care of it by maintaining the appearance. We do both with the best service around: timely and convenient car painting that fits your schedule.
Car Paint Protection Film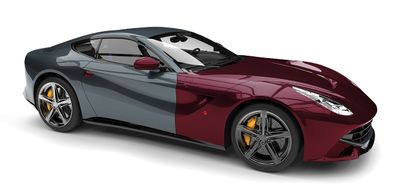 Full Front Coverage:
Full front protection from road debris for optimal highway travel.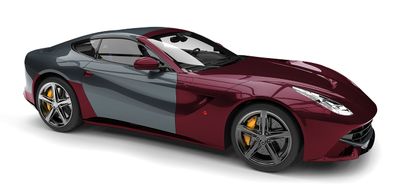 Drivers Package:
Designed to cover the most vulnerable areas of any daily driven car or sports vehicle that are exposed to impact and damage.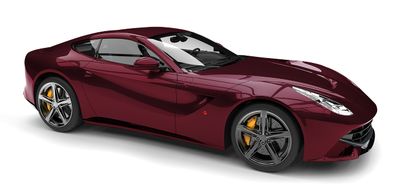 Full Body Protection:
The most fun you can have driving with nearly invincible protection.
At IVS, the customer comes first.
With so many benefits to getting your paint protection film, your vehicle will only be better from here on out. Contact us for a free consultation today!